Synopsis:
In Jumanji: The Next Level, the gang is back but the game has changed. As they return to Jumanji to rescue one of their own, they discover that nothing is as they expect. The players will have to brave parts unknown and unexplored, from the arid deserts to the snowy mountains, in order to escape the world's most dangerous game.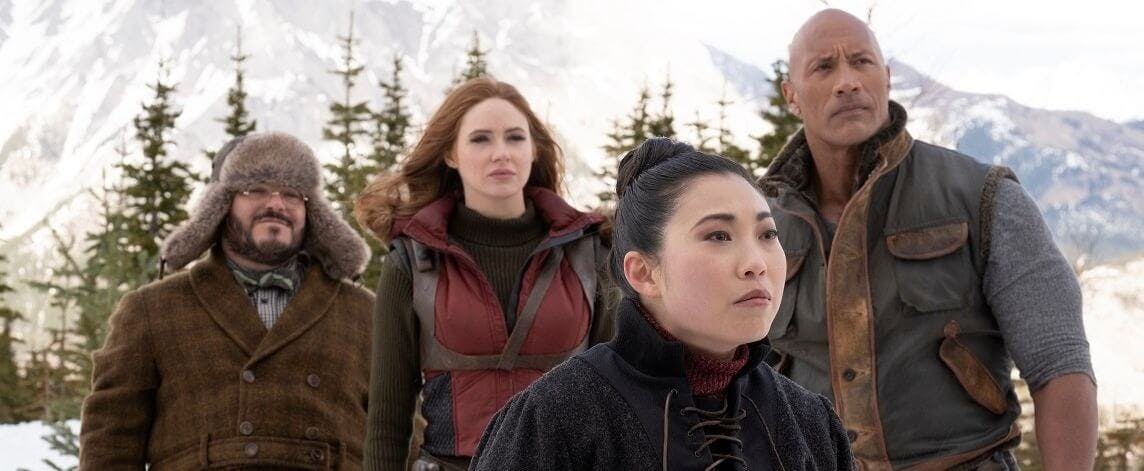 Review:
If you're a parent looking for info, try the review in COMMON SENSE MEDIA.
[For the full review (and more reviews like this) head to Reeldialogue.com]
Kasden (director) and the team continue to show why we love this team of adventurers. A group of people that the world can relate to and who we look forward to joining on a new adventure. This next chapter provides the right number of new characters to keep the franchise fresh while maintaining the elements that made the magic in the original. Things take some time to get started as they need to develop the backgrounds of the new players and show what has come of our heroes over the past few years. Yet, once they enter the game, things move into high gear until the closing credits. 
The challenge for the central characters within the game is that they must take on new personas from the original film. At different points Dwayne Jonson must take on the demeanour of Devito and Kevin Hart must represent Glover to make for a new level of hilarity that adds some spice to the hijinks.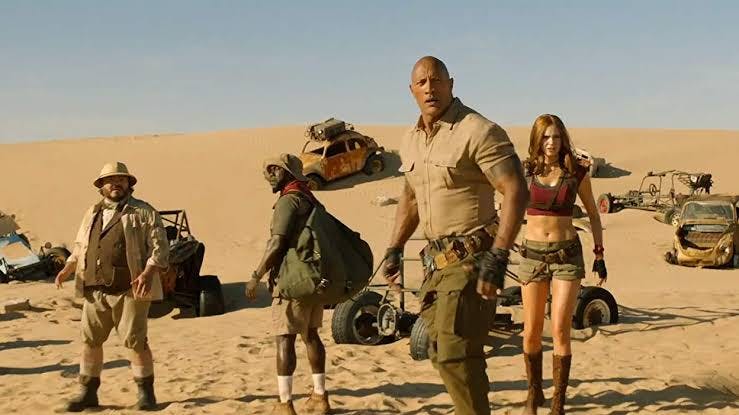 Karen Gillan gets to remain as Ruby Roundhouse for most of the film. She is allowed to develop her role into more of a leadership position. While Jack Black's Professor Sheldon "Shelly" Oberon must contend with being inhabited by Fridge's personality which he manages to take on with delight. All of these make for great challenges for the cast, and they all manage to meet the expectations. The highlight of the new characters has to be Awkwafina who mixes into the team seamlessly and adds a whole new level of personality to the franchise. 
Despite the slow start, this is an excellent addition to this franchise and one that the whole family can enjoy. The magic remains for this next chapter and the audience will need to buckle up because it is going to be a fast-paced and bumpy ride to the finish.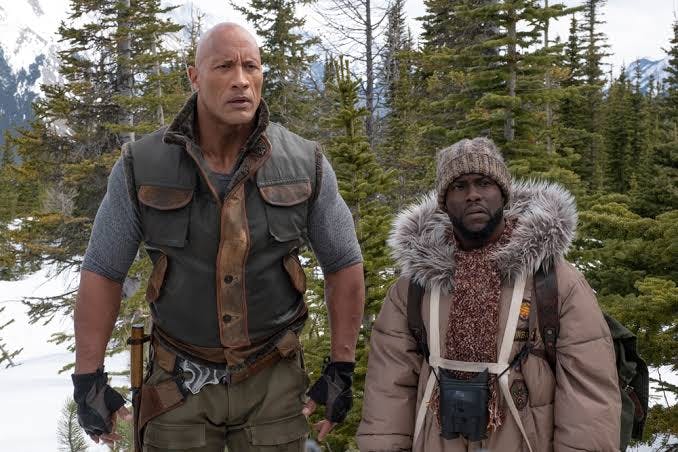 If you need a brush-up on the previous installments/iterations of Jumanji, check this out:
Watch This Before You Go See Jumanji: The Next Level