It's happening!
OPENING WEEKEND 29th-31st May
LIVE EVENTS - ALL THE INFORMATION YOU NEED IS RIGHT HERE!

Just like we would if we were doing a 'red carpet opening weekend' in cinemas, we are having a 'red carpet, opening weekend' online! We'll be streaming live events through our Movies Change People Facebook page that will go alongside "group watching experiences" of the film - it means we can all come together and see stars and personalities in real time, both before and after we've all watched this incredible feel-good true story "together!"
Don't have a pass to see the film yet? Get one HERE.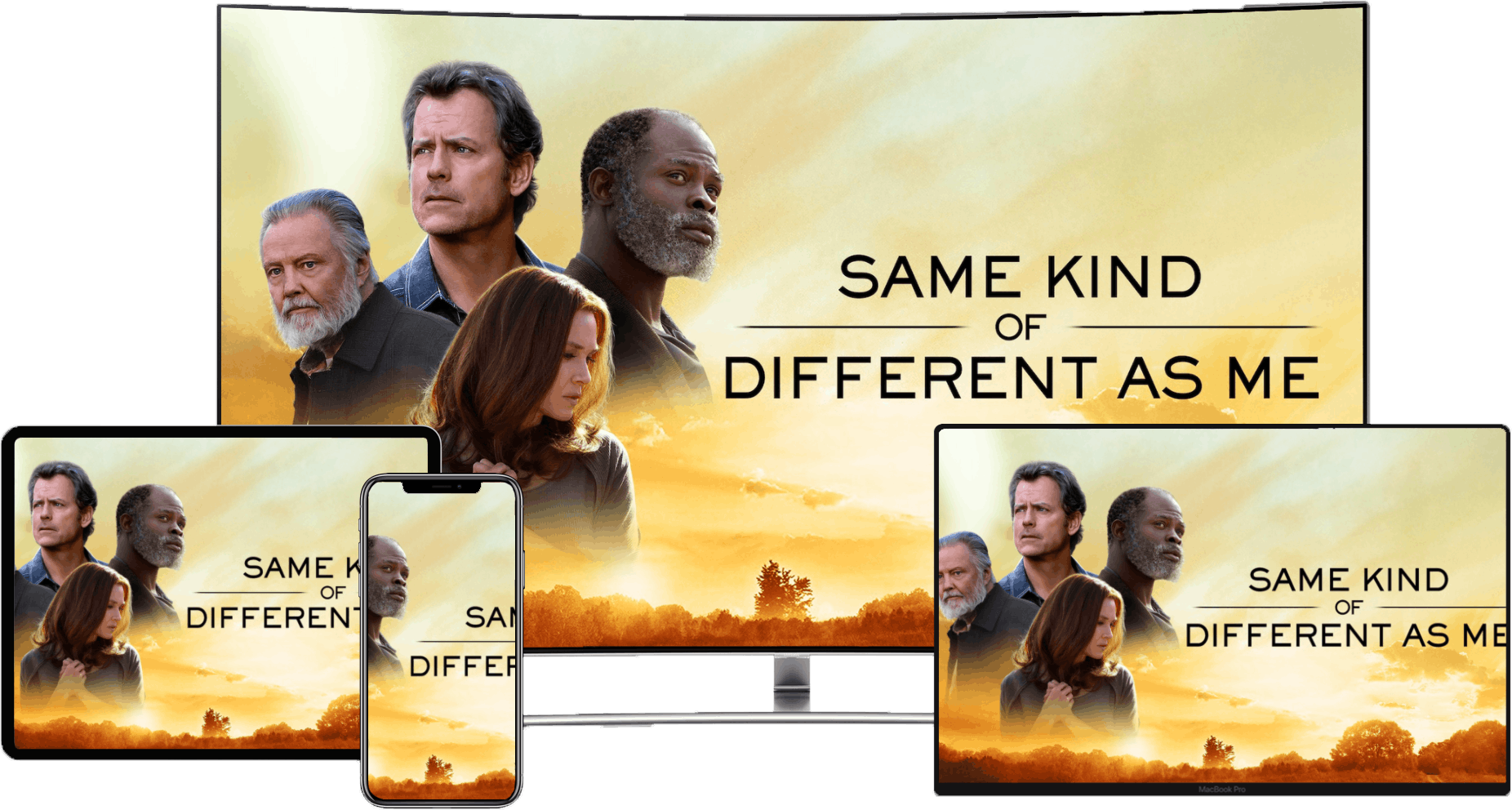 WHAT'S HAPPENING
Here's the line-up - some details still coming...!
29th May Friday 6pm - PREMIERE PRE-SHOW 

We'll be chatting to Major Brendan Nottle (and others) about the amazing work he and The Salvos do - especially Melbourne 614!
30th May Saturday 6pm PREMIERE PRE-SHOW
Join us for a pre-show chat with Andrew Hill, then get your access to SAME KIND OF DIFFERENT AS ME rolling via the website by 6:30pm so you can be done in time for the POST-SHOW PANEL!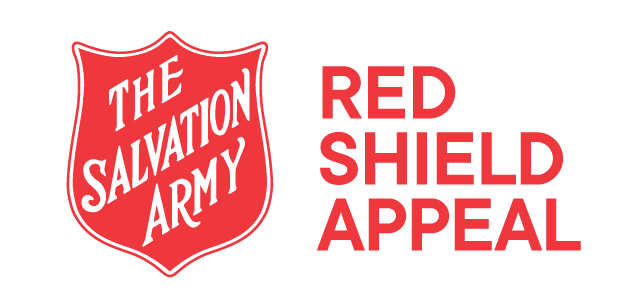 30th May Saturday 8:30pm PREMIERE POST SHOW PANEL DISCUSSION
Join Russ Matthews from REEL DIALOGUE and panelists LAURA BENNET (Movie Reviewer and HOPE 103.2 Presenter) and RON HALL (author, movie producer, speaker) as they chat about the film and the real story behind it!
Ron Hall wrote the New York Times Best-selling book (based on the true story of his life) which was the foundation for the film. He has since raised over $100 million for homelessness and is an avid advocate for the homeless. He is also an engagingly honest storyteller. Did you know that he and Denver Moore (the movie tells the story of their friendship) lived together for ten years? And Ron definitely had some wonderfully funny and raw adventures during that time!
See more of Ron's story below.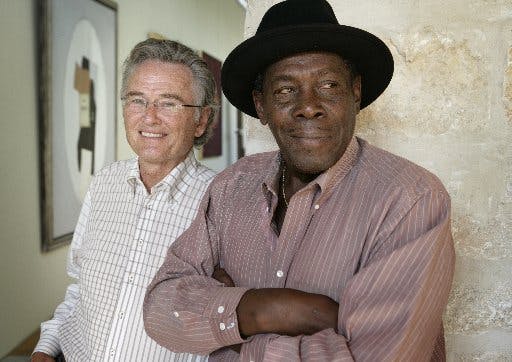 WHO'S IN IT?
Major Brendan Nottle oversees the operation of The Salvation Army in the City of Melbourne and has been an officer with The Salvation Army for over 26 years.   
He is the club Chaplain for the Collingwood Football Club and has been providing support to the club in a variety of aspects for 16 years.  In 2013 Brendan was awarded Melbournian of the year as well as anointed one of the monarchs of Moomba, Melbourne's annual community festival. 
Brendan is a member of the Premier's Ice Action Taskforce and the Housing Minister's Rough Sleeping Round table and in 2017 he walked to Canberra to highlight the issue of homelessness, and to call on Federal Politicians to develop a multi-partisan national plan to address Australia's homelessness crisis. 
Most recently he was a nominee for the 2020 Victorian Australian of the year.  He enjoys spending time with his family, reading and walking.
RON HALL wrote the best-selling memoir on which the film is based. It has sold over a million copies.
In brief: in 1998, millionaire art dealer Ron Hall, a Texan, father of two and an adulterer, promised he'd do anything to win back his wife Debbie. She gave him a challenge: help her feed the homeless at Fort Worth's Union Gospel Mission and befriend the scariest man on the block, an ex-felon and murderer named Denver "Suicide" Moore.
What it's not, Ron says, is a story about a wealthy "art dealer millionaire that saved this poor, African-American homeless man. Nothing could be further from the truth. This man saved me from myself." Moore "became my mentor in life. He taught me the way to live, not the other way around. He saved me from being an arrogant, self-centered art dealer, to becoming someone who actually cares about the well-being of others."
It started with the adultery that Debbie forgave. In return, her husband pledged to do anything she asked him to do. Debbie agreed to never again mention his infidelity, and, he says, "she was true to that promise." For at least a decade, Debbie asked not a single thing of Hall — until she did. She awoke one night, telling him about a dream she had had, about "a poor man who's wise, and through his wisdom, our lives and our city are changed forever."
He and Debbie cruised the toughest streets of their town, looking for the man in her dream. They ended up at Union Gospel Mission, where Hall and his wife offered to serve food to the homeless and hungry waiting in line. "The smell," Hall says, "just took me down. It was so nasty." It's where he met Moore. The story of their relationship forms the backbone of the book and the movie.
Moore moved in with Hall in 2000, the year Debbie died of cancer. Moore gave the eulogy at her funeral. Hall calls it "one of the most beautiful, heartfelt speeches I've ever heard," saying it drew a prolonged standing ovation from a crowd of nearly 1,000.
In 2012, Moore died. "By then, he and I had become closer than brothers," Hall says. "When he moved in with me, he had nothing. But he gave me everything." Together, he and Denver helped to raise $100 million for homeless shelters across the country—a remarkable harvest reaped from the seeds planted by his wife's simple-but-profound love.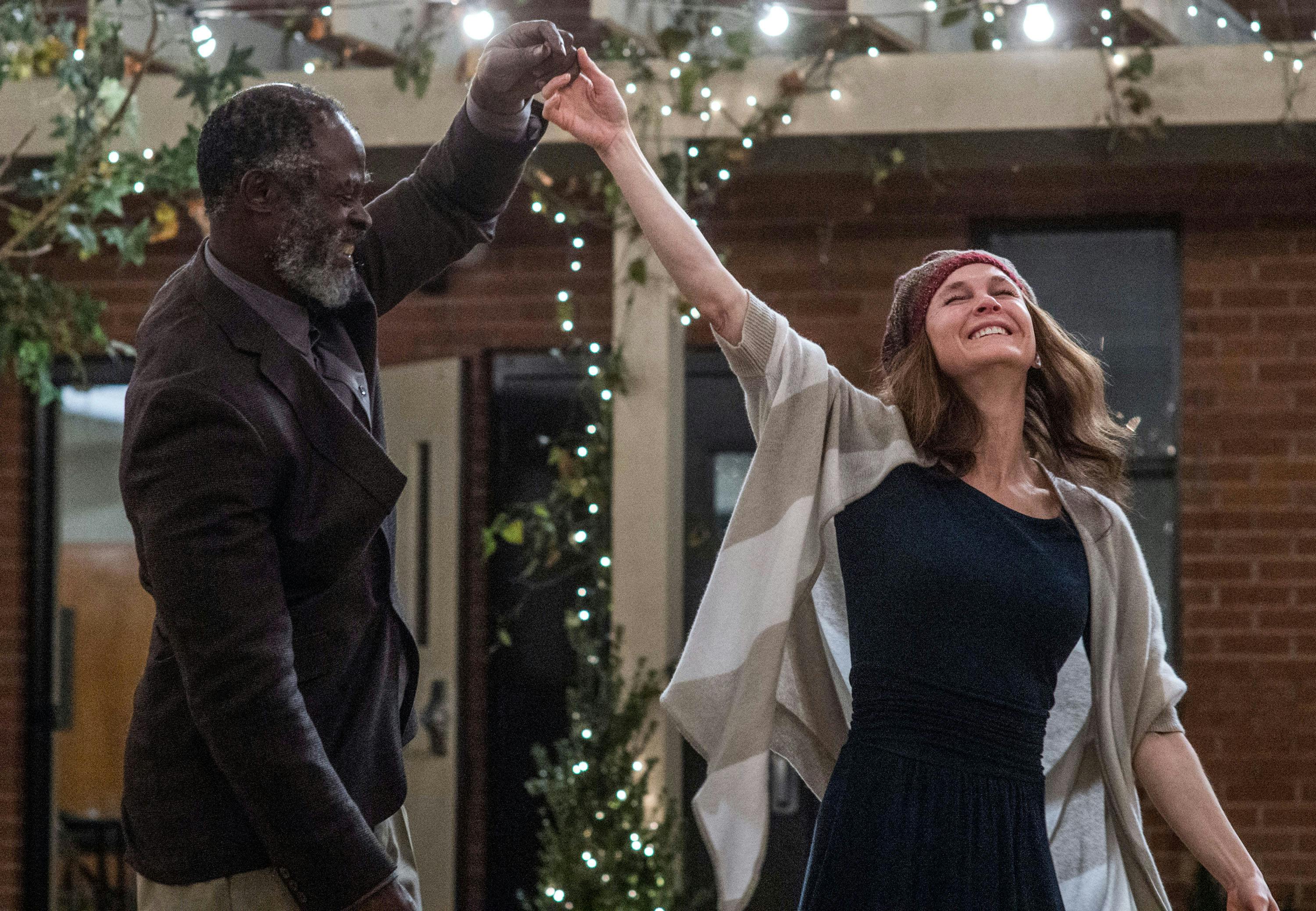 HOW TO ACCESS
It's easy! Simply go to the Movies Change People Facebook page - all the events will stream there. You'll need to jump in and out (because the movie itself doesn't stream there - it has its own website. If you've bought a ticket you'll be getting an email soon with instructions about how to watch it!)
So, especially on the Saturday night, you'll need to be in Facebook to watch the pre-show, and then watch the film, and then jump back into Facebook for the post-show - it's going to be brilliant!
CAN I SHARE?
Yup! It's easy too! Since all the live events appear in the Movies Change People Facebook feed, they have the little share button right there. Just hit that and you can send it to your friends or blast it out on your own Facebook page!
DON'T HAVE APASS YET?