AVAILABLE NOW to watch on our ONLINE PREMIERES platform!
What's it about?
Bethany Hamilton will always be "the surfer who lost an arm to a shark, and got back on the board."
But her story didn't end when she did that, losing that left arm to a tiger shark in Hawaii in 2003. It didn't so much as pause when she got back in the water seemingly overnight. It didn't conclude with a flourish, when her guts and joy for the sport were celebrated in "Soul Surfer," a warm and winning faith-based drama about her triumph against the odds.
"Bethany Hamilton: Unstoppable" picks up the story since then, a classic surf documentary with lots of waves, curls and rides coupled with the personal story of a professional surfer, struggling to compete, but already "one of the most famous surfers on the planet" thanks to what that shark did, and how she responded.
Making terrific use of extensive archival footage, intimate home movies and some breathtakingly-shot wave action, this film details Bethany's sun-kissed childhood, rise to fame and continuing quest to challenge herself.
Like Hamilton herself, this is a film that doesn't pull any punches about the challenges she has faced (including participating with her husband Adam on The Amazing Race and starring in the saccharinely sweet family film Dolphin Tale 2), but it's also a celebration of both faith and the power of nature.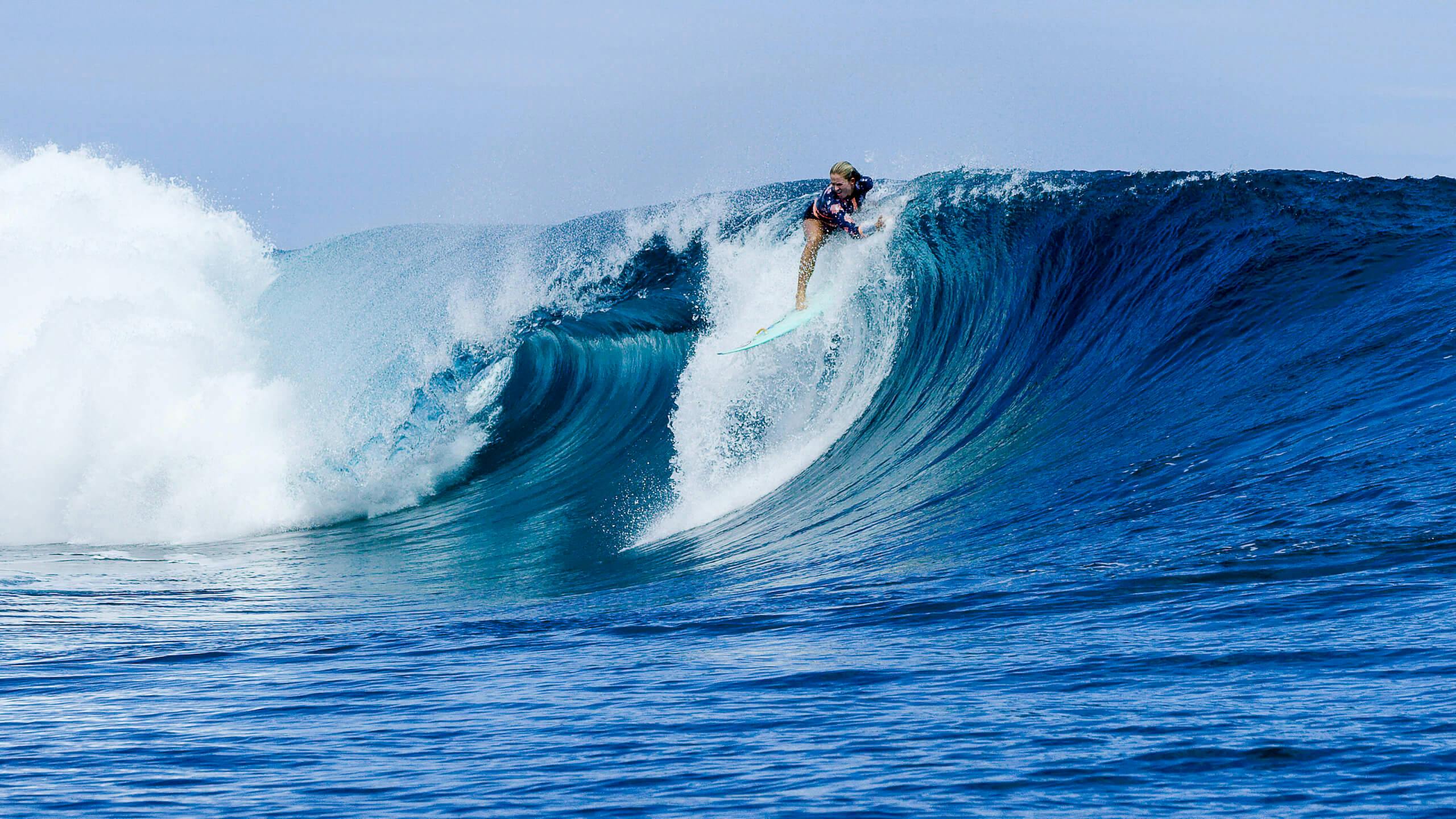 Praise for 'UNSTOPPABLE'
"Incredibly inspiring" —Film Inquiry
"Poignant and inspiring, this documentary explores how Hamilton's deeply held faith, persistent optimism, and passion for surfing help her succeed against all odds." —Common Sense Media
"Visually, the audience will be captivated by the powerful vistas, but the audience's heart will be moved by the triumphant spirit of Hamilton and her faith" —Dove
"An unvarnished look at someone who successfully beat away the doubts of others" —The Gate
"Even someone who knows nothing about surfing can't help but sit mouth agape at Hamilton's athleticism, optimism and determination." —The LA Times
"A celebration of both faith and the power of nature."—Stuff
"Impossible not to be moved by her strength and attitude." —Film Inquiry
"You'll feel like you're in the water with Hamilton. Audiences will be awestruck" —Common Sense Media
"Truly jaw-dropping moments in the waves" —The LA Times
"The well told story of a life lived well"—The Gate
"Her story is for the ages" —Film Inquiry
"A reminder that our struggles and limitations don't define who we are or our potential" —Dove
"Entertaining and rousing documentary"—Film Inquiry
"This is a film that doesn't pull any punches about the challenges she has faced" —Stuff