Same Kind of Different as Me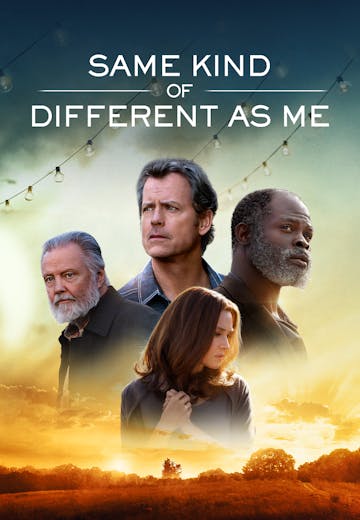 SAME KIND OF DIFFERENT AS ME will premiere online in Australia and New Zealand from May 29th. Be the first to see this incredibly moving feature film, based on the best-selling book of the same name.
Click here to receive email notifications on updates and ticket sales.


Synopsis
From The New York Times bestseller comes an inspirational true story of friendship, family and forgiveness. Successful art dealer Ron Hall (Greg Kinnear) and his wife Debbie (Renée Zellweger) seemingly have the perfect life. But when their faith and family are tested, an unlikely bond with a homeless drifter (Djimon Hounsou) leads them on a remarkable journey that forges an everlasting friendship. Same Kind of Different As Me shows how a simple act of kindness can change everything.